When choosing a baby stroller for your new arrival, it can often be confusing. There are so many brands, styles and options available to you that it can be difficult to narrow it down to that special product.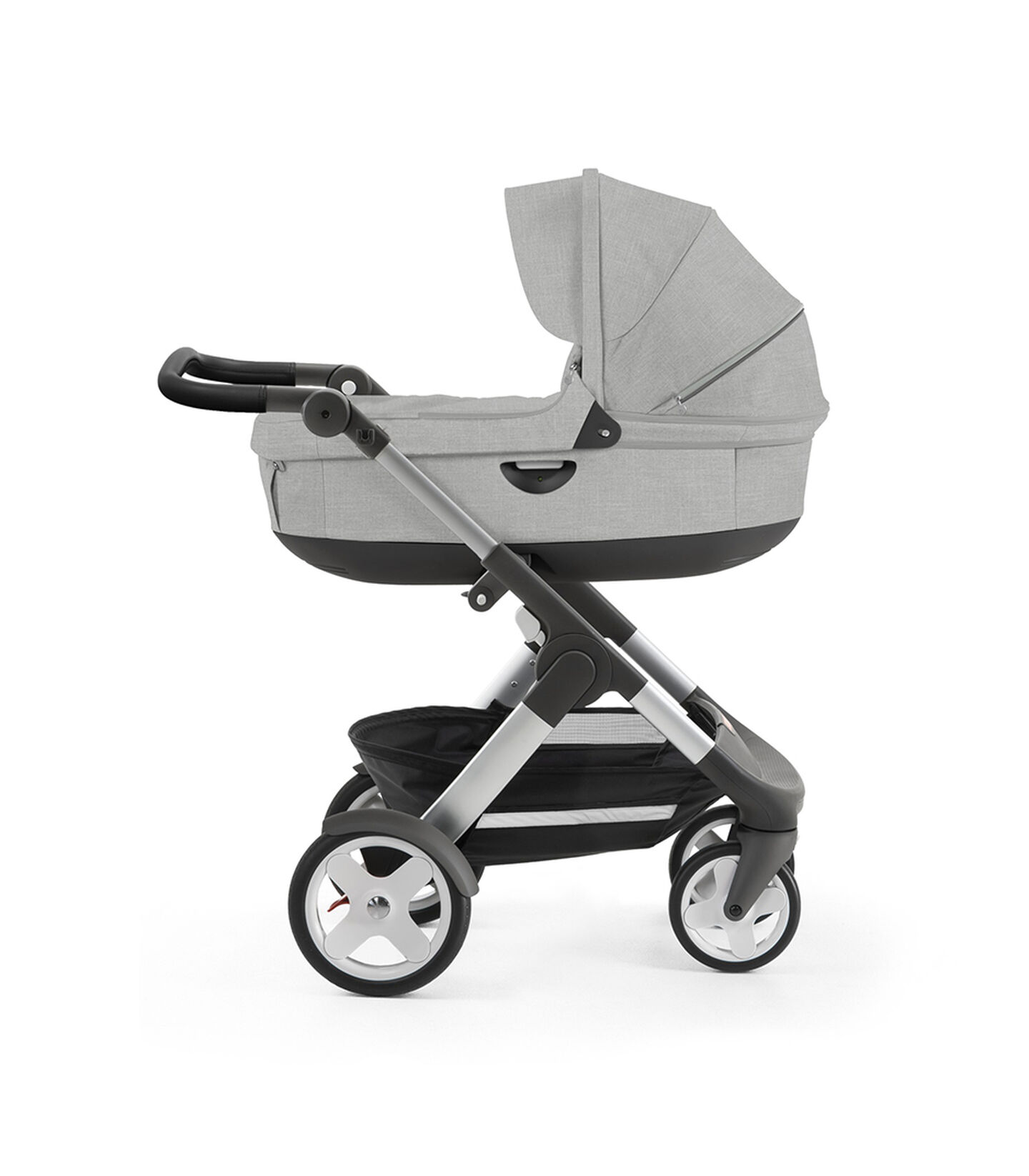 Stokke are one of the best brands in the baby stroller catalogues in baby shops. These streamlined, modern, innovative designs are packed with special features to enhance the usability and enjoyment of the products.
The Stokke Xplory is a unique design which boasts an adjustable handle and seat, making it possible for your baby's seat to be higher, encouraging bonding between parent and child. The higher level of the baby's seat means that your little one will feel more secure, which is important in the early years of their life. It can also explain that babies cry less when they are closer to their mother.
The Stokke Xplory remedies excessive crying with the stokke highchair simple seat arrangement.
The Stokke Xplory is packed with features including the chassis with seat unit, shopping bag for busy days, the mosquito net to ensure your little one doesn't get bitten, the canopy to keep your baby cool on hot days, the raincover for wet days and the seat insert.
Buy Stokke for top of the range designs and innovative twists on classic styles, to keep your pushchair looking fresh and contemporary.
Certain stores have special deals on Stokke buggies so keep your eyes peeled for special offers as the initial expense on an Xplory is what tends to put people off.
Rest assured that the Stokke Xplory will last you a lifetime with its robust material and attention to detail in the design.
Stokke are an ethical company supporting the UNICEF "Schools for Africa" project. If all these reasons aren't enough to convince you that Stokke buggies are for you, take a look at the celebrities who use Stokke buggies!
Designer buggies are becoming increasingly popular in our fashion conscious society, Stokke offer the solution to this desire voiced by parents to stand out from the crowd with baby products.
Stokke's vision is to create products "in the best interest of the child" and this is truly embodied in each individual Stokke product, including the Stokke Xplory, as is demonstrated by the unique "closer to mom" design.